On one of my last years at St. Andrew's before I moved to Canada I went on a French trip with my class. We went from Dublin to Lehavre, Paris on the roughest ferry ride ever. It's 15 hours. The waves were massive and we had to stay in our bunks in our rooms. Everyone was sea sick except me. It was hard to walk. The trip is really long and it was really rough. This was huge trip for all of us. We went with our French teacher and I think another teacher. We arrived in Lehavre in Paris and a big coach picked us up. I assume we stayed in a hotel but I don't remember. I do know we had to travel in groups for safety.
We did our sightseeing and we went to the Eiffel Tower. That monument is massive we went to the first part of it. You could go in the elevator or walk up a gillizon steps. The elevator goes up the leg of the building and it's pretty high up only on the first level. I remember being told not to throw anything off the top because it could knock someone out from the height. It cost more money to go up to the very top. The first level was high enough for me. Apparently on each level there are restaurants ,3 in total. At night we toured the streets of Paris in our coach bus. Paris during the night is cool as it's all lit up. We drove past the Arc de Triompge is one of the famous monuments in Paris many times.
The Louvre Museum  is considered one of the finest art galleries in the world for its wide collections of pre-historic artefacts to 18th century masterpieces. We went in and I got to see the Mona Lisa and it was pretty impressive even as a kid.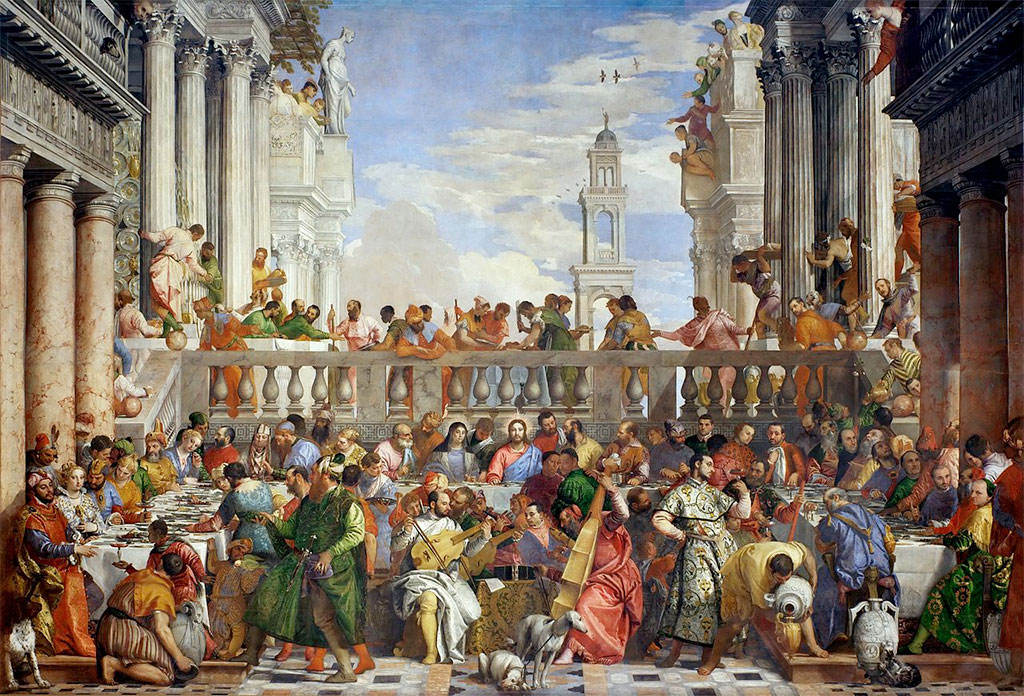 The Wedding at Cana is a story from the Old Testament of the Bible. The painting commissioned from the painter Veronese by the Benedictine monks of a Venice monastery has this as its theme. It is highly regarded for the way it depicts Venetian society at the time through a bible story. Taken from Google this description. I loved this painting so much. There were many amazing paintings in there. I Wish now I appreciated them more. What an opportunity one I will probably never see again.
I'm not sure what else we visited but we did get to go shopping in Paris. I got souvenirs and a Eiffel Tower keychain. I also got a portrait of me done in cartoon. We had to travel in groups as crime was high back then. I'm broad daylight you could see pickpockets out so we had to hide out money in pouches that we wore under our clothes.
What an amazing trip that. Unknownst to me that was one of the last special things I would do with my classmates. That was the last year I attended St. Andrew's College before I was taken out never to set eyes on my school mates again. I'm super lucky as I've seen Karen twice already and next year will see her again. Paris is an amazing city. I'm so glad I had that opportunity to go.